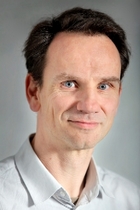 Titular Professor of the Innovation & Regulation in Digital Services Chair, from November 1st, 2012 until April 2016, Frank Verboven is Professor of Economics at the University of Leuven, Belgium.
He is specialized in industrial organization, competition policy and regulation. His research in the telecommunications industry has focused on investment and adoption of new technologies, and the effects of service-based and infrastructure-based competition.
In the context of the research program of the Chair, Frank plans developped research on:
Investment and adoption of mobile and broadband technologies in developed and developing countries.
Retail and wholesale market definition in the broadband industry, with implications for competition policy.
Substitutability between traditional and internet distribution channels for music sales.